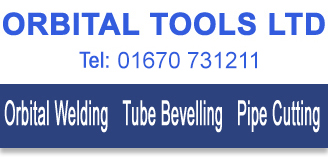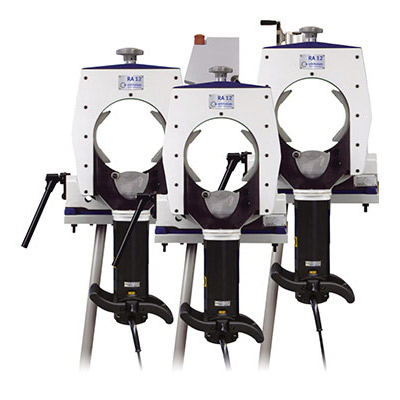 GF12 Bench Mounted Tube Saw
154 mm-325 mm
Square, burr-free and cold machining process, deformation-free clamping system for tubes and pipes. Optimum preparation for the automated welding process. Sturdy design with powerful drive. Unique and automated orbital cutting process.
Bevelling and cutting high-alloy steel (stainless steel), low- and unalloyed steel, plastics, casting materials and non-ferrous metals in just seconds, using the `Planetary Cutting` method.
Key Features
Reduced operator impact by optional feed module AVM or MVM for an automated or manual cutting process.
Multiple point clamping.
Fast adjustment of dimensions.
Regulated cutting speed.
Optimal tool contact.
Working direction from the inside towards the outside.
Fast tool replacement.
Optimal speed range of 40-215 rpm, ideal for the cutting of high-performance materials (Hastelloy, P91, etc.).
An ergonomically-designed motor handle for a safe and comfortable operating position.
Square, burr-free and deformation-free pipe end.
Cold machining process.
Cutting in seconds.
Simultaneous or seperate cutting and beveling.
Increased productivity.
Improved cutting quality.
Increased service life of tools.